Swing Dancing with Gottaswing (Beginners) – Starts March 1
Sundays from March 1, 2020 to March 8 @ 4:00 pm - 5:00 pm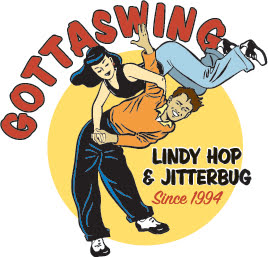 This event has passed
Whether you're looking to stay physically active, meet new people or just want to survive that next wedding with your dignity intact, look no further. We're certain that once you get started you'll be hooked on the best music and dancing around, because it don't mean a thing if it ain't GOTTASWING!
In the beginner class, you'll learn the three basic footwork patterns that are the basis of all styles of swing dancing (6-count, 8-count Lindy Whip and Circle, and both side-by-side and Back Charleston). Please watch this video with a demonstration of the material covered in the Beginner class. You never need a partner, and all ages are welcome.
You must be registered for the entire session; we are unable to accommodate drop-ins!
Related Events